How Long Can A Person Live With Kidney Failure? Ayurvedic Treatment and Medication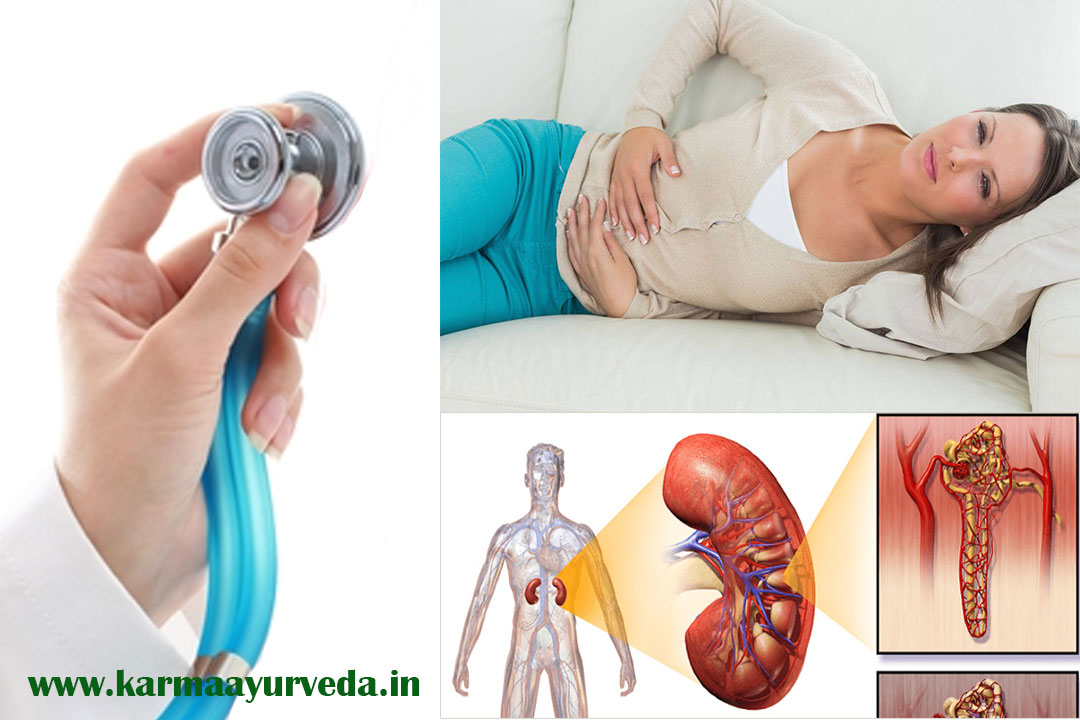 Kidney failure can occur due to many reasons. In this condition, the kidneys get injured and lead to a gradual stop in the functioning of the kidneys. The disease results in loss of kidney functions and this can lead to building up of waste in the body. There are many reasons for a person to suffer from a kidney problem such as hypovolemia, acute dehydration, poor intake of fluids, excessive intake of medicines, and abnormal blood flow due to obstruction in the renal artery or vein, diabetes and high blood pressure.
How Long Can A Person Live With Kidney Failure?
Kidney failure is mainly of two kind acute kidney failure and chronic kidney failure.
Acute Kidney Failure (AKD) is the condition in which there is a sudden loss of kidney functions and they stop working completely. Usually, this is the last stage of a kidney disease.
Chronic kidney disease (CKD) is the condition in which the disease progresses slowly. Usually, it takes few years for the kidney disease to develop to the end stages.
Usually, people at the end stages rely on allopathic treatment. They either go for a kidney transplant or dialysis. Both of these treatments are expensive and isn't a permanent cure for any kidney disease. Ayurveda has been a permanent cure for any kind of physical ailments for centuries.
Symptoms and Diet for Kidney Patient
The signs and symptoms of this disease are not visible in the initial stages. As the disease advance to its later stages, the kidney function decreases and results in the inability to regulate water and electrolyte. If the disease is not treated on time, the following symptoms of kidney failure may develop into dangerous levels, such as:
Lethargy and fatigue
Weakness
Short of breath
Swollen body parts like hands, feet and neck
Very frequent urination
Vomiting and nausea
Change in the color of urine
Joint stiffness and back pain
The above symptoms if prevails for long can cause discomfort in different parts of the body. One should immediately go for a diagnosis if the above signs stay for long.
Ayurvedic Treatment and Medicine
Ayurveda is an ancient practice of curing physical ailments with the help of natural herbs and organic supplements. Ayurvedic treatment is a cure for all kinds of kidney disease. Karma Ayurveda is one of the best wholesome wellness clinics in Asia. It has been treating kidney and liver patients since 1937. It is successfully working under Dr. Puneet Dhawan who is an expert Ayurveda physician. He focuses on finding an alternate solution for kidney transplant and dialysis. He is a firm believer of treating disease with organic and natural ways. Karma Ayurveda has a family of thousands of cured patients around the globe.
A healthy lifestyle is necessary alongside Ayurvedic medicines for treating kidney failure. Processed and high protein food should be limited. One should also limit the sodium intake in their diet as it can increase the blood sugar level. Fresh fruits and vegetables should be included in good quantity. A kidney-friendly diet with Ayurvedic treatment cam rejuvenates your damaged kidneys.