Ayurvedic Kidney Treatment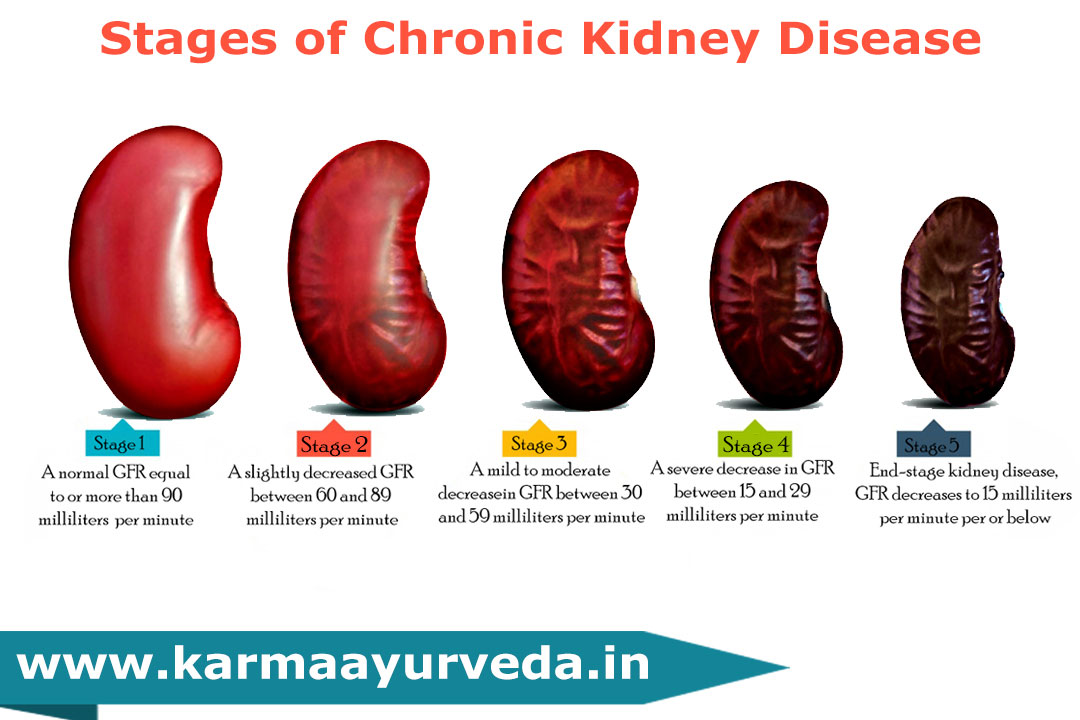 Today a number of people are seeking the right kidney treatment to get rid of the symptoms linked with it. Kidney disease has a negative impact on the health of many people. Many of them are in a need to go for dialysis and to get the kidney transplant. As the situation is much critical, there is a need to know that what actually let a person face the situation of kidney damage. "Ayurvedic kidney treatment"
Kidney damage or failure is the situation with which a number of people are tackling today. It is important for your kidney to perform the basic functions accurately as it supports the overall health of yours. Any dysfunction of the kidney, sign towards the damage which needs to get t on-time treatment. Ayurvedic kidney treatment is found to be the ideal one as it never found to be linked with major surgeries and side effects. Before understanding the healing power of ayurvedic kidney treatment, let's understand different aspects of kidney disease.
How Ayurvedic kidney treatment cures kidney disease?
The kidney related disease affects the overall working of your kidney which supports many other disease and symptoms. The kidneys in one's body, work to eliminate the unnecessary components and to save the necessary compounds. This function of the kidneys saves the other organs of the body from getting damaged and to be away from toxins or acids. In Ayurveda, the treatment of kidney disease is focused towards the elimination of waste which can be hazardous for your health.
Ayurvedic kidney treatment is full of herbal medications which are not linked with any complications at all. It is the treatment which is focused to utilize the effectiveness of natural herbs like Varun, Kaansi, Punarnava, Gokshur, Palaash etc. All these natural herbs are the part of ancient natural treatment of kidney diseases. "Kidney Treatment in Ayurveda"
Why is Ayurvedic kidney treatment better than allopathic treatment?
With the passage of time, the popularity of allopathic treatment gets increased as it claims to cure the disease really fast. This is the only reason by which people think to go for a kidney transplant and dialysis treatments which let them face more complications. Allopathic treatment works to relieve the symptoms but not on to eliminate the cause.
Whereas the ayurvedic kidney treatment works for the complete elimination of symptoms and causes that are linked to kidney disease. Ayurvedic kidney treatment includes the herbal medicines which include unrefined herbs like Punarnava, Kaasni, Varun, Gokshur, and Palaash.
Stages of chronic kidney disease
Stage 1 with normal or high GFR then 90 mL/min
Stage 2 Mild CKD where GFR stands between 60-89 mL/min
Stage 3A Moderate CKD is between GFR 45-59 mL/min
Stage 3B Moderate CKD is between GFR 30-44 mL/min
Stage 4 Severe CKD in which GFR is between 15-29 mL/min
Stage 5 End Stage CKD where GFR is lower than 15 mL/min
Many people think that the kidneys cannot be restored at stage 4 and stage 5 CKD. Ayurvedic kidney treatment offered by Karma Ayurveda is proving this statement wrong. Dr. Puneet Dhawan is leading the institution successfully and is letting the people know, that a kidney can be restored without surgeries like a kidney transplant. "Karma Ayurveda Reviews and Feedback"
There are many live examples that got the effective solution for their problem from Dr. Puneet Dhawan. Besides providing the right medications, Karma Ayurveda dietitians will also tell you the right diet which will work to cure the imbalance created by the kidney disease.