How Long A Person Can Survive On Dialysis?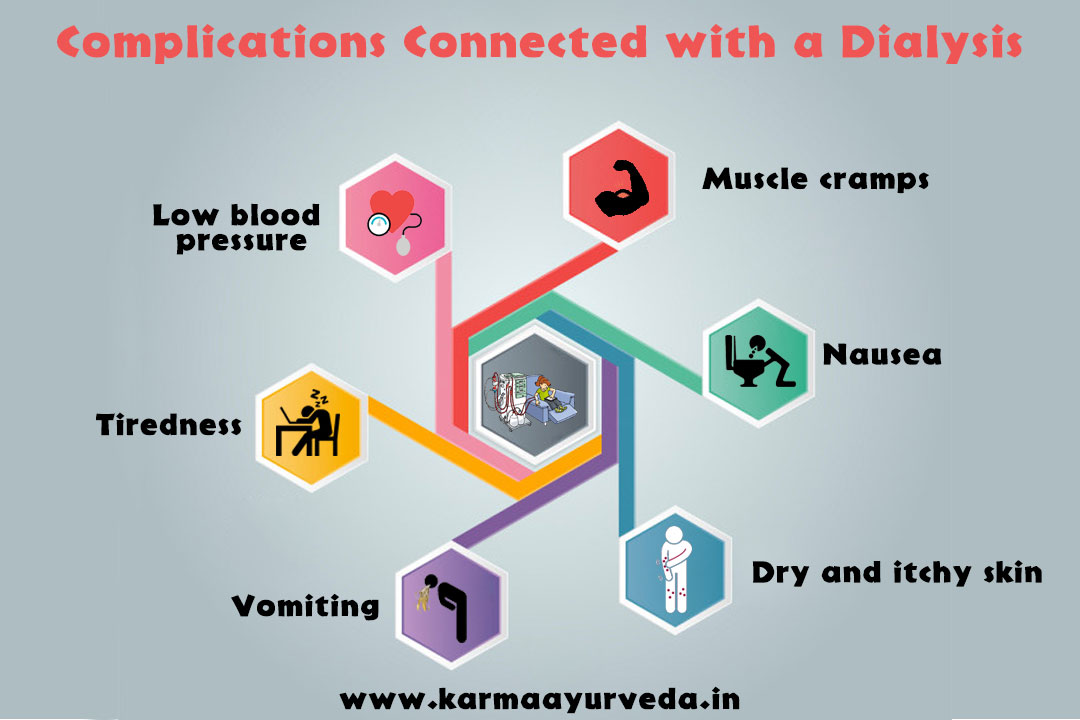 Dialysis is a treatment which performs the function of a kidney for those who have a kidney failure and a damaged kidney. This is the treatment which helps to purify the blood and to remove the toxins from it. The situation of kidney failure is linked with a number of causes such as diabetes, high blood pressure, unhealthy eating habits and so on. People who are at the stage of kidney failure or have 80 to 90 percent damaged kidney, need to get a dialysis treatment. Those who have GFR 15 are also advised to go for the dialysis treatment to be safe from other major complications. "How long a person can survive on dialysis?"
How dialysis helps you to live longer?
When a patient's kidney fails to perform the functions, or to protect the body from some dangerous toxins, in that case, a dialysis treatment helps the patient to live longer. Here's how dialysis treatment helps you:
Filters waste, extra water, and salt from the blood. It controls the level of sodium in your blood. By removing the extra water it stops extra fluid building in your body.
Maintains the level of potassium, bicarbonate, and sodium in the blood. "How long a person can survive on dialysis?"
By controlling the level of unwanted elements it helps to control blood pressure.
Dialysis treatment performs the work of a kidney and lets you enjoy some more moments of life. Continue to know more aspects of dialysis.
Can kidney diseases be treated by dialysis?
If you are thinking that a kidney disease gets treated by dialysis then you are wrong. The dialysis treatment only works to eliminate the waste from your blood, but not to cure the kidney. It works as the alternative for those who are at the end stage of kidney failure. This treatment works for those who are not able to get a kidney transplant. Some people also ask that if the dialysis treatment comfortable. The answer is no again. People face discomfort due to needles. "How long a person can survive on dialysis?"
Complications connected with a dialysis
Low blood pressure
Muscle cramps
Tiredness
Nausea
Vomiting "Best Kidney Failure Ayurvedic Treatment"
Dry and itchy skin
These complications can also term as the side effects or after effects of dialysis. It is a treatment with no pain, but in case you feel some pain, tells your doctor immediately. One can treat the above-mentioned complications of dialysis by keeping an eye on what they are eating.
How long a person can survive on dialysis?
People with kidney failure need to be on dialysis for their whole life. Talking about the life expectancy of a patient on a dialysis, it varies according to the medical conditions and treatment plans in which a person is getting. The average life expectancy of a patient on dialysis is 5 to 10 years. Patients who adopt a healthy lifestyle by being on dialysis can even live for 20 to 30 years. "How long a person can survive on dialysis?"
Other option to cure kidney failure without dialysis treatment and kidney transplant
A dialysis treatment is much expensive and is full of complications. Once you approach the way of dialysis you have to be on that for a lifetime until you do not get a kidney transplant which is also not a permanent solution. Then what is another option? We at Karma Ayurveda have the alternative and permanent solution to heal your damaged kidney. Ayurvedic treatment provided by Dr. Puneet Dhawan keeps you away from major surgeries. Karma Ayurveda will provide you the much affordable and effective way to treat your kidney damage with natural herbs and adequate diet. We are focused to let the people know about the effectiveness of herbs which are the gift of nature to us. "How long a person can survive on dialysis?" "ayurvedic kidney failure treatment doctor"