Kidney Failure Treatment in Ayurveda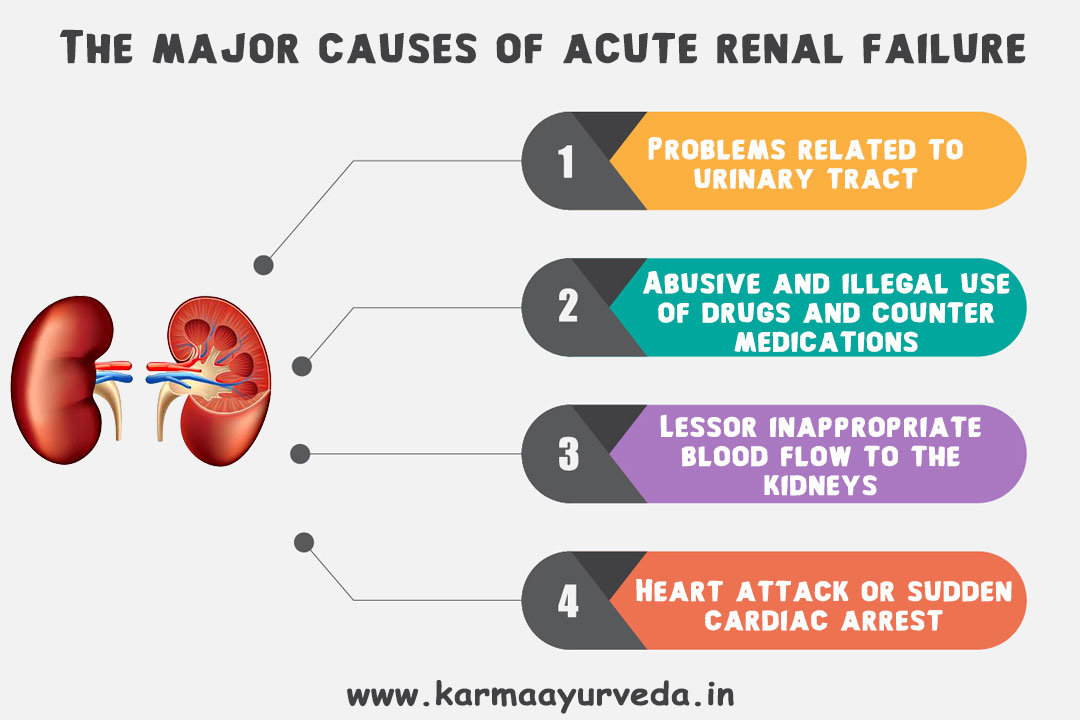 Kidneys are another most important organ in a person's body that purifies the blood and excrete the waste. As it helps in the removal of waste, it faces many disorders also. These disorders called kidney disease. Today, there are many people who are tackling with the complications associated with kidney diseases but are not getting any permanent solution for it. "Kidney Failure Treatment in Ayurveda"
Because of this, kidney diseases are turning into the stage of kidney failure which is also known as an end-stage renal disease (ESRD). At this situation, the two kidneys are found incapable to perform the important functions. Here are the functions of the kidneys which get affected badly when a person reaches the stage of kidney failure:
Removal of waste and contaminated fluid from the body
Regulating the level of chemicals and minerals inside the body
Regulating the blood pressure level
Production of red blood cells
Overall maintenance of bone health
Kidney failure treatment in Ayurveda carries the power to restore the overall functions performed by the kidneys. As the number of kidney patients is rising rapidly who are at the stage of kidney failure, it is important to know the cause of this drastic health disorder.
Causes of kidney failure, one needs to keep away from
The two health conditions diabetes and high blood pressure, work as the prominent cause for kidney failure. Today, many patients are diagnosed with this disorder and are affecting their kidneys in a major way. The continuity of these disorders affects the functions and structure of the kidneys and then develops kidney diseases. Some other impactful causes of kidney failure are:
Lupus and lGA which are the autoimmune diseases
Polycystic kidney disease which is an inherited disorder
Nephrotic syndrome
Urinary tract infections "Chronic Kidney Disease Treatment in Ayurveda"
People are advised to get immediate treatment for all these persisting disorders to be away from the situation of kidney failure. Kidney failure treatment in Ayurveda is capable enough to eliminate these causes from its roots. The causes for acute kidney failure are somewhere linked with above-mentioned disorders. The major causes of acute renal failure are:
Problems related to urinary tract
Abusive and illegal use of drugs and counter medications
Lessor inappropriate blood flow to the kidneys
Heart attack or sudden cardiac arrest
In many of the cases, kidney patients are asked to go for dialysis or transplant which is a wrong method. These two surgical treatments carry a number of health hazards; it gets difficult for the patients to tackle with. Kidney failure treatment in Ayurveda keeps the kidney patients away from all such disorders and risks.
Is kidney failure treatment in Ayurveda safe?
Kidney failure treatment in Ayurveda is the safest approach which works for the overall restoring of functions and damaged parts. It is the treatment which never involves any artificial procedure at all.
Karma Ayurveda is the leading ayurvedic institution which had effectively cured thousands of kidney patients since 1937. The major reason behind its growth is the ultimate goal of "stop kidney dialysis", approached by Dr. Puneet Dhawan. He is an Ayurvedic practitioner who is using his skills and knowledge for the betterment of kidney patients. It is the ayurvedic kidney care institution, where the health experts tend to save the kidney patients from surgeries. "Kidney Disease Treatment in India"