Karma Ayurveda review-Mahender Kumar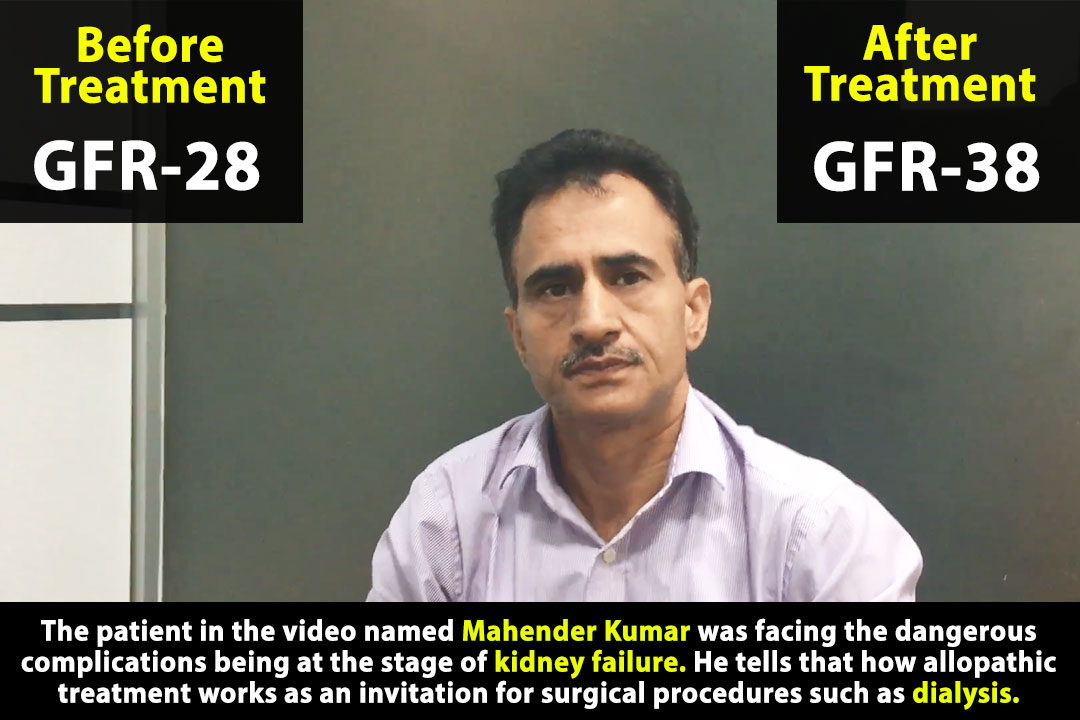 patient's name: Mahender Kumar
There are many kidney patients who died every year as they get failed to get a treatment which can treat the occurred damage inside the kidneys in a natural way. Kidney diseases are getting common and are working as a threat to people's life. It is a disease which is trapping young generation as well. Karma Ayurveda tends to help such kidney patients by providing a kidney disease treatment which will not only relieve the symptoms but will remove the deep down causes of kidney disease as well. Working since 1937, Karma Ayurveda is providing the right and risk-free alternative of dialysis and allopathic treatment to many kidney patients. Let's know about one such patient who is now away from all the complications of kidney disease and is now enjoying a healthy life.
Video description
The patient in the video named Mahender Kumar was facing the dangerous complications being at the stage of kidney failure. He tells that how allopathic treatment works as an invitation for surgical procedures such as dialysis. He was recommended to get dialysis but after meeting Dr. Puneet Dhawan, the patient gets to know that kidney disease can be cured naturally and without any artificial treatments. Within a short time of ayurvedic kidney disease treatment, the patient had noticed significant changes in his overall health.
Kidney Disease Treatment in Ayurveda treatment had removed all the linked causes of kidney disease. According to the patient, the low GFR which were 28 before gets high and reach to 38. The patient tells that now he is not facing any complication at all. He tells that now he is physically fit and enjoying a healthy life. Karma Ayurveda is achieving its ultimate aim of "stop kidney dialysis" by curing the kidney patients naturally and without any artificial treatment.