Importance Of Kidney Diet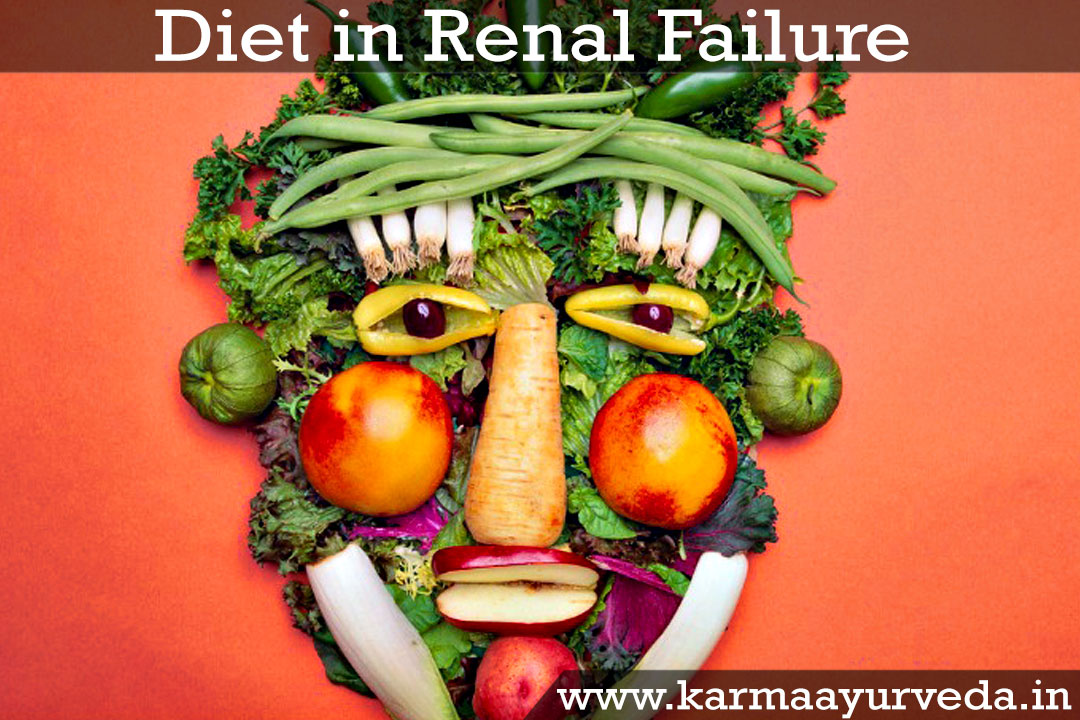 Kidneys play a central role in cleansing the body and making it healthy. Kidney disease is a state in which kidneys suffer a loss of its normal functioning ability. Kidney disease is broadly divided into Acute and Chronic renal failure. Acute kidney failure is an abrupt power cut in kidney function caused by loss of blood flow to the kidneys or any direct damage to the kidneys due to an accident or injury. "Importance of kidney diet".
Chronic kidney disease is also known as chronic kidney failure is a prolonged compromised functioning of a kidney. CKD is usually caused by long drawn diabetes and hypertension. People with kidney disease usually opt for allopathic treatment measures that include dialysis and kidney transplant. Diets play a major role in putting a halt in the progression rate of the kidney disease.
WHAT INCLUDES A RENAL DIET?
Kidney diseases can certainly be cured by right kinds of dietary pointers. Renal diets are energy dense diets that promote healthy kidneys and improve the immune system of the body. These dietary modifications include: "Importance of kidney diet".
Consumption of low salt/ sodium foods, avoiding processed foods, packeted foods, red meat, bacon, sausages, sauces, and pickles, on the contrary consuming high sodium foods result in increased blood pressure levels and can lead to edema.
Reduction in protein consumption in a day. Large amounts of meat, fish, chicken, milk, and yogurt affect the buildup of urea and creatinine in the blood resulting in increased progression of CKD.
Decrease consumption of phosphorus-rich foods. Phosphorus when increases in kidney disease can deposit in the kidneys resulting in aggravating the condition.
An elevated potassium level is a common symptom of kidney disease. Healthy renal diets should incorporate less potassium-rich foods like fruits, vegetable, and potatoes.
Limited consumption of fluid should be done to avoid burdening the kidneys in the condition of kidney disease. "Importance of kidney diet" The thirst can be prevented by consuming less salty foods.
WHAT IS THE SIGNIFICANCE OF RENAL DIET?
Kidney diet holds a lot of importance in a kidney patient's life by following measures:
Kidney diets manage the kidney disease. The main aim of renal diet plan is to help in getting rid of toxins in the body that enters from food.
Less Taxation for the kidneys – Renal diets control the electrolytes and protein intake to avoid burdening the kidneys and regulating the blood pressure.
Prevent Renal Failure Progression: Renal diet is advocated to prevent renal failure by healthy food groups that manage the diseases. "Importance of kidney diet".
Control Potassium and Phosphorous Levels In The Body – A well-planned kidney diet helps to limit the consumption of phosphorus and potassium and maintaining the strength of the bones.
AYURVEDIC STANDPOINT:
Ayurveda, an age-old medical treatment mechanism offers best of its natural aid by using organic, pure herbs and healthy diet plans. It centers on the union of mind, body, and soul. It believes that all kidney diseases are caused due to accumulated doshas (toxins) in the body leading to blockage of the bloodstreams. "Importance of kidney diet". Ayurvedic treatment measures have proved to be the most reliable and safest kidney treatments.
Karma Ayurveda, a kidney treatment centre renders its natural treatment since 1937 under the guidelines of Ayurveda. This kidney hospital is currently headed by a well-qualified physician Dr. Puneet Dhawan. Its ayurvedic mechanisms include herbal medicines and renal diets that cater to a specific kidney disease and give successful results without causing any side effects. "Karma Ayurveda Reviews"