What do you need to know before going for dialysis?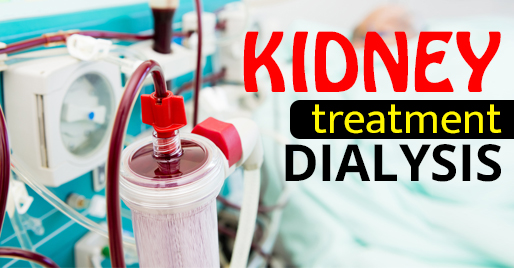 I have learned everything that is enough for me to go for dialysis. Now, I feel that it is irrelevant to read more details correlated with dialysis. 
If your perceptions are the same as this, then you should give this blog a chance. Here, you will read some unknown facts connected with dialysis. In contrast, you will get to know how to stop kidney dialysis. 
What is dialysis, and why do kidney patients need it? 
Dialysis is a machine to excrete accumulated waste from the body of the patient. It is a surgical process that requires when the kidneys become insufficient to eliminate toxins with the urine. In this condition, waste piles up in the body and causes the following health problems. 
Ill digestive system 

Constipation 

Gas 

Heaviness in the stomach 

Back pain 

Swelling in the legs, hands, and stomach 

Dry or itchy skin 

Poor appetite 

Pain in legs 

High blood pressure 

Elevated diabetes level 
These were the problems that occur when waste accumulates in your body. 
What does dialysis do for you? 
Yes, dialysis works for your betterment. Still, it has the potential to augment the number of problems for your kidneys. Lacs of people have been approaching our kidney expert Dr. Puneet Dhawan to get rid of dialysis. They are on dialysis yet not get any satisfactory results. 
By clicking on this link, you meet the patients who took Ayurvedic kidney treatment to get rid of dialysis. With the help of Dr. Puneet Dhawan, more than 48000 kidney patients had stopped kidney dialysis and now living a disease-free life. 
Let's look at the unknown factors linked with dialysis. 
Dialysis does not help kidney patients to cease and terminate their disease. 

Dialysis does not reduce the risk of kidney failure. 

Dialysis has nothing to do in curing the signs and symptoms of kidney ailments. 

Dialysis cannot revitalize the dead kidney and its parts. 

Dialysis does not have the potential to ward off invaders to enter the body. 

Last and the most critical factor, dialysis can increase the need for a kidney transplant. 
These are some of the facts linked with dialysis and its need in the life of a kidney patient. 
On the off chance, you are planning to take dialysis, then consult us. At Karma Ayurveda, our kidney experts will help you to end your kidney disease. For your convenience, below, we have mentioned the story of a kidney patient who took Ayurvedic kidney treatment to stop dialysis. 
The patient was attending dialysis sessions every week. He had symptoms of kidney disease such as weakness, breathlessness, tiredness, loss of appetite, etc. According to the son of the patient, they have tried every prospective way to terminate the disease. But, nothing works well for him. When the patient was on dialysis, his creatinine level was 12mg/dL, and that was in increasing that. They almost left the hope of living a disease-free life. They started thinking it was their last year and he was on his deathbed. 
But
Meantime, they got to know about Ayurvedic treatment from an Allopathic doctor. Yes, an allopathic practitioner has prescribed the name of Karma Ayurveda. It is because these days, people are accepting that Ayurvedic kidney treatment for dialysis patients has the potential to stop dialysis and terminate diseases. 
With the help of Ayurvedic medications, appropriate manducation, and lifestyle, the patient's disease has terminated. On top of this, he is free from dialysis. Now, the patient is living a happy life without any pain and illness. 
That is it. If you, too, on dialysis and looking for a treatment that can stop it. Consult us, and our experts will help you.